HIPAA continues to be a moving target. As a healthcare provider, you are required to do everything 'reasonable' to protect the medical records in your office while balancing public health and individual privacy. In addition, with the increased use of cloud-based software, you're exposed to the risks experienced by other organizations that manage your patient data. So, how do you remain compliant and do the right thing?

At the end of this webinar you will be able to:
• Determine when to report data to protect public safety
• Implement technology to secure your data
• Manage risk more effectively with vendors

This course meets the annual HIPAA educational requirement.

Intended Audience:
Podiatric physicians and their staff

Continuing Education Contact Hour:
1.0 hour

Cost:
No charge

Commercial Interest:
No commercial interest provided financial support for this continuing education activity.

PICA Disclosure Statement:
PICA is approved by the Council on Podiatric Medical Education as a provider of continuing education in podiatric medicine. PICA has approved this activity for a maximum of 1.0 continuing education contact hour. In accordance with the Council on Podiatric Medical Education's Standards and Requirements for Approval of Providers of Continuing Education in Podiatric Medicine, any relevant financial relationships between instructors and planning committee members with a commercial interest must be disclosed to program participants. There is nothing to disclose.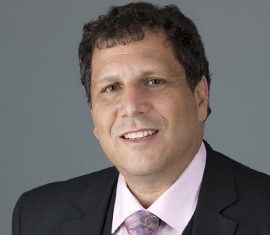 Michael Brody, DPM
Michael Brody, DPM received his undergraduate education at the Massachusetts Institute of Technology (MIT) and earned his doctoral degree at the New York College of Podiatric Medicine (NYCPM). He completed his residency at DVAMC Montrose and founded the Podiatric Residency Program at DVAMC Northport and was the first residency director of that program. He has been in private practice since 1989 and is still treating patients in his private practice. Dr. Brody is the technical editor for Podiatry Management Magazine. Dr. Brody has been an active speaker and has presented talks on Health Information Technology at many meeting across the country and presented to various stakeholders in the HIT ecosystem.