This presentation will review many complications that can occur during forefoot surgery. Various cases will be presented where complications occurred during common procedures including bunionectomies and hallux limitus repair, lesser metatarsal osteotomies, and digital surgery. During each case presentation, the etiology of the complication will be identified, and the treatment rendered to address the complication will be reviewed.

Learning Objectives
1. The physician will be able to identify common forefoot complications.
2. The physician will be able to determine the etiology of common forefoot complications.
3. The physician will be able to effectively treat common forefoot complications.
Intended Audience:
Podiatric physicians and their staff

Time to Complete Activity:
1.0 hour

Continuing Education Contact Hour:
1.0 hour

Cost:
No charge

Commercial Interest:
No commercial interest provided financial support for this continuing education activity.

PICA Disclosure Statement:
PICA is approved by the Council on Podiatric Medical Education as a provider of continuing education in podiatric medicine. PICA has approved this activity for a maximum of 1.0 continuing education credit.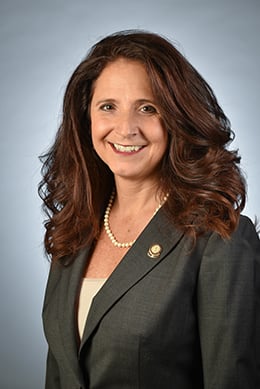 Michelle Butterworth, DPM, FACFAS
Dr. Butterworth practices at Williamsburg Regional Hospital, where she just completed a 5-year term as Chief of the Medical Staff. She is a Past President of the American College of Foot and Ankle Surgeons and serves on the Board of Directors for the American Board of Foot and Ankle Surgery (ABFAS). She is a Past President of the South Carolina Podiatric Medical Association and is the Chairman of the SC annual conference and a member of the Legislative and Education Committees. Dr. Butterworth has also authored numerous manuscripts and textbook chapters. She is the co-editor of The Pediatric Foot and Ankle: Diagnosis and Management textbook that was recently published. She is a member of the Podiatry Institute, currently residing as Vice Chairman, a member of the PICA Claims Committee, and serves on the Board of Directors for the American Academy of Foot and Ankle Osteosynthesis.